Semi-Private Instruction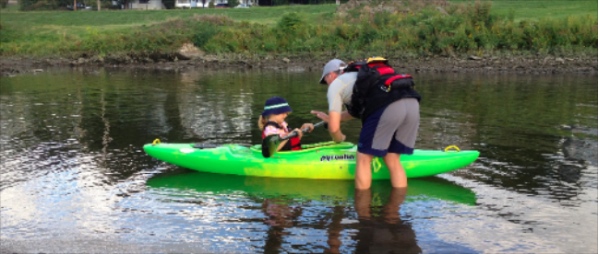 Semi-Private Instruction is Ideal
for Families and Friends
Develop your kayak skills with rescue techniques, or learn to roll together. It is all up to you. Create a lesson plan that makes sense with your group goals and will help make you & your paddling partners more efficient on the water.
Speak with one of our American Canoe Association Certified Instructors to determine a customized instruction plan to your group meet their goals.
You may use your own equipment or equipment can be provided for the duration of your kayak instruction. See our FAQ for additional information.
Cost: $50 per person per hour, minimum 2 hours of instruction
Current Offerings
Please Call our showroom at 845.229.0595 to Schedule Semi-Private Instruction
---
Learning to kayak safely, effectively and efficiently is best done with the help of a qualified instructor. The lead instructors for River Connection Kayak Instructional Courses are American Canoe Association (ACA) Certified Instructors.
Skills development courses are worth months of just paddling around. After your course, get out and practice your strokes. If you are interested in sightseeing and going places, consider one of our guided Kayak Tours.
We put together a FAQ for our guided tours and instructional programs that answers most of the common questions we receive about these programs. If you need additional information or make a reservation, please Call our showroom at 845.229.0595.