Pool Practice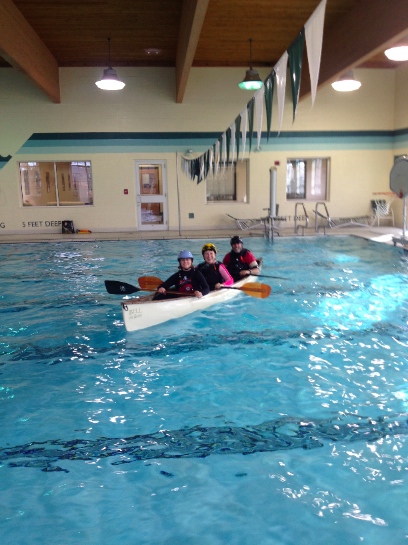 Pool Practice
Dust off the snow & bring your kayak or canoe and brush up on your paddling skills at a Pool Practice. The warm and clear waters in a pool provide for a great learning space. Practice rescues, wet exits, rolling, maneuvering. Keep your skill set current and pick up some new ones with the American Canoe Association certified Instructors of the River Connection. We consider pool sessions a Paddling Skills Continuing Education Program – bring your gear and let us help your skills develop with critical eye evaluations.
This is a BYOBoat, paddle and personal floatation device event. Please call ahead for additional instructions and clothing requirements, thanks.
Current Offerings
---
We do not have this program in our upcoming schedule.
Please call 845.229.0595 to arrange a private or group program.
---
---
Learning to kayak safely, effectively and efficiently is best done with the help of a qualified instructor. The lead instructors for River Connection Kayak Instructional Courses are American Canoe Association (ACA) Certified Instructors.
Skills development courses are worth months of just paddling around. After your course, get out and practice your strokes. If you are interested in sightseeing and going places, consider one of our guided Kayak Tours.
We put together a FAQ for our guided tours and instructional programs that answers most of the common questions we receive about these programs. If you need additional information or make a reservation, please Call our showroom at 845.229.0595.