Guided Kayak Tour: Plum Point, Moodna Creek & Bannermans Island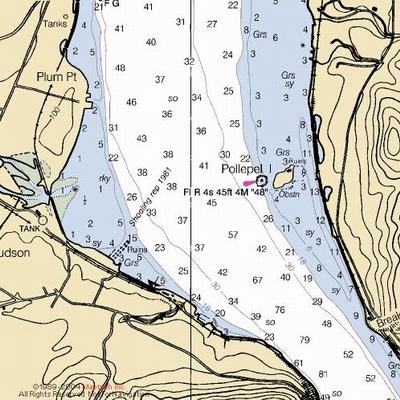 Plum Point, Moodna Creek & Bannermans Island
Hudson River
Maybe you have seen it, paddled around it, wondered about it or have been one of the few who have been on Bannermans Island. A scenic ruin, this 6.5 acre island is filled with legend. The castle is a property of the New York State Office of Parks, Recreation and Historic Preservation. A non-profit organization, The Bannerman Castle Trust, was formed over a decade ago to rehabilitate the island and eventually, open it to the public. As the access to the island is controlled by the trust, the kayak tour will follow around the island, and not land on it.
Along the west shore of the Hudson River, opposite Bannermans Island is the Moodna Creek Estuary. Further south, also along the west shore is the town of Cornwall on Hudson. The Hudson Highlands also lie to the south.
---
Launch: NYSDEC public access point at Kowawese Unique Area.
Follow Route 9W to New Windsor (south of Newburgh), turn into the Park Entrance by Anthonys Pier Restaurant and Catering Hall. Follow the signs to the parking area by the Hudson River.
Weather and water conditions will dictate a mid-tour landing point.
Current Offerings
---
We do not have this program in our upcoming schedule.
Please call 845.229.0595 to arrange a private or group program.
---
---
Learning to kayak safely, effectively and efficiently is best done with the help of a qualified instructor. The lead instructors for River Connection Kayak Instructional Courses are American Canoe Association (ACA) Certified Instructors.
Skills development courses are worth months of just paddling around. If you are interested in learning more kayaking skills, consider one of our Instructional Programs.
Your tuition includes use of all equipment for the duration of the instructional program. See our FAQ for additional information.
We put together a FAQ for our guided tours and instructional programs that answers most of the common questions we receive about these programs. If you need additional information or make a reservation, please Call our showroom at 845.229.0595.