SOLO SEA KAYAK :: VALLEY SEA KAYAKS AVOCET LV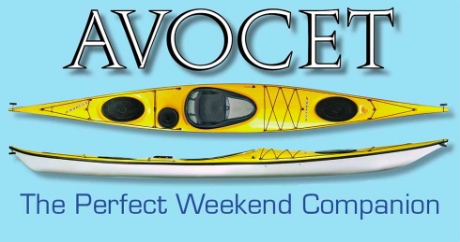 ---
The Avocet sixteen-foot hull is one of the fastest in its class but as the saying goes, speed is nothing without control. For the Avocet, control comes via a design that responds predictably to edging and gives a stability profile that allows even newer paddlers to exploit this.
Although not conceived as a long-range expedition kayak, the Avocet LV is not limited to mere day-boat duties, it being more than capable of multi-day adventures, the hull speed again being of benefit, allowing an Avocet paddler to keep pace in any group, good seat ergonomics provide all day comfort and the predictable handling easily absorbs variations in load. The Avocet is truly a kayak to enjoy at any level of ability and one that your skills will never outgrow. The Avocet is probably the best handling sixteen-foot sea kayak currently on the market, so bring on the weekend!
Standard feagures of the Avocet LV include: three hatches with bulkheads; adjustable footrests; padded seat and backrest; end toggles; retractable skeg; compass recess; perimeter lines & bungee.
Length: 15 feet 11 inches
Width: 20.5 inches
Cockpit Size: inches
Hatch: front; rear and day
Outfitting: skeg
Volume: gallons / liters
Available in Carbon Kevlar, Fiberglass (weight = 45 pounds, Carbon Kevlar)

Please Call for current pricing.
Inventory Listing:
Manufacturer
Model
Length
Material of Construction
Color
Options
No entries found
---
All Valley Sea Kayaks come with a full spectrum of options as standard features. Please Call for current pricing.

Special orders, including customization are welcome. Please Call our showroom at 845.229.0595 if you do not see a specific model or color option in stock. We may have that model / color combination on order and it is just not showing up on this list yet. For a full listing of our inventory, please see our Kayak and Canoe Inventory listing.

We also have many fleet boats available at discount, please refer to our Demo and Fleet (Used) Kayak and Canoe Inventory listing.